Dear YAV Community
In order to comply with our SA Health/Gov Covid-Safe Plan we would very much appreciate your support in following our rehearsal guidelines as outlined below.
Please read through the following information and contact the office by email if you have any questions: choiroffice@yav.asn.au
Covid Policy:
ENTRY TO BUILDING
Entry to the building is restricted. We respectfully ask that only choristers enter the building during rehearsals. If it is necessary for you to attend the choir office, we ask that you please limit the number of people entering the building.
MASKS MUST BE WORN IN THE HALLS BY EVERYONE 12 YRS & OLDER (including whilst signing)
MASKS for children under 12 years old are strongly encouraged
QR CHECK IN
SOCIALLY DISTANCE (1.5M)
SANITISE HANDS
STAY HOME – If unwell, including family members dropping off and picking up
STAY HOME – If you or a household member have been instructed to quarantine
STAY HOME – If you or a household member is awaiting Covid test results
STAY HOME – If you have been deemed a close contact (refer below)
CLOSE CONTACT
Please follow the SA Health Guidelines:
https://www.sahealth.sa.gov.au/wps/wcm/connect/public+content/sa+health+internet/conditions/infectious+diseases/covid-19/testing+and+tracing/close+contacts
Parking / Kiss and Drop Instructions:
DO NOT drive or park in the church car park. The car parks are leased to surrounding businesses.
PLEASE PARK in the surrounding streets – Grenfell, Little Grenfell St, or Fullarton Road, and access the Halls via foot.
Entry to Halls (refer to map)
Please refer to the white board to see which hall your choir is rehearsing in.
For entry to the BACK HALL and CHOIR OFFICE – Please use the door closest to the toilets.
For entry to the MIDDLE HALL and FRONT HALL – Please use the door closest to Fullarton Road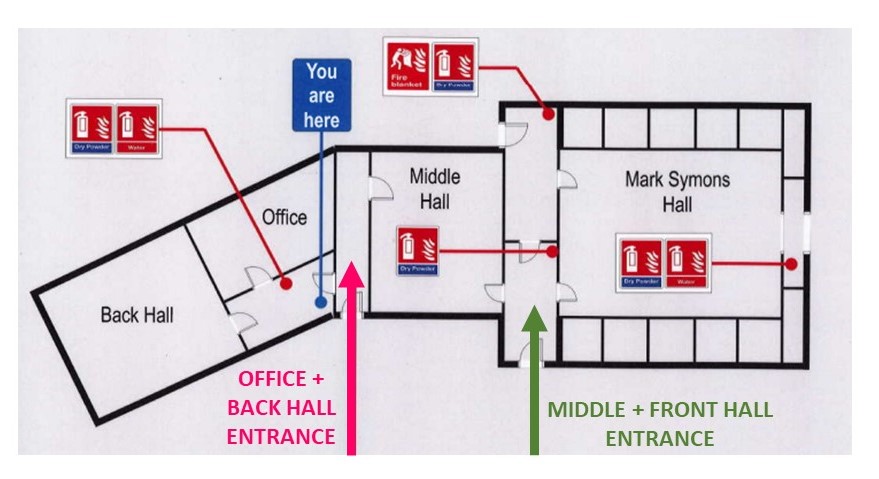 During Rehearsals:
No food to be brought to rehearsals
Please bring your own small, named pencil case with a pencil, eraser and sharpener
Bring a filled water bottle
Bring your music folder
Choristers will be asked to spread out
Younger choirs will play non touching musical games
Choristers will remain seated as much as possible
No items are to be shared including water bottles, stationery, music
---
If you have any questions, please contact the choir office: choiroffice@yav.asn.au