Neil Armfield's production of Britten's A Midsummer Night's Dream premiered at the Festival Theatre as the centerpiece of the Adelaide Festival 2021. It featured a choir of fairies from Young Adelaide Voices, directed by Christie Anderson. This was an auditioned group from our Intermediate Choir, Second Concert Choir and First Concert Choir.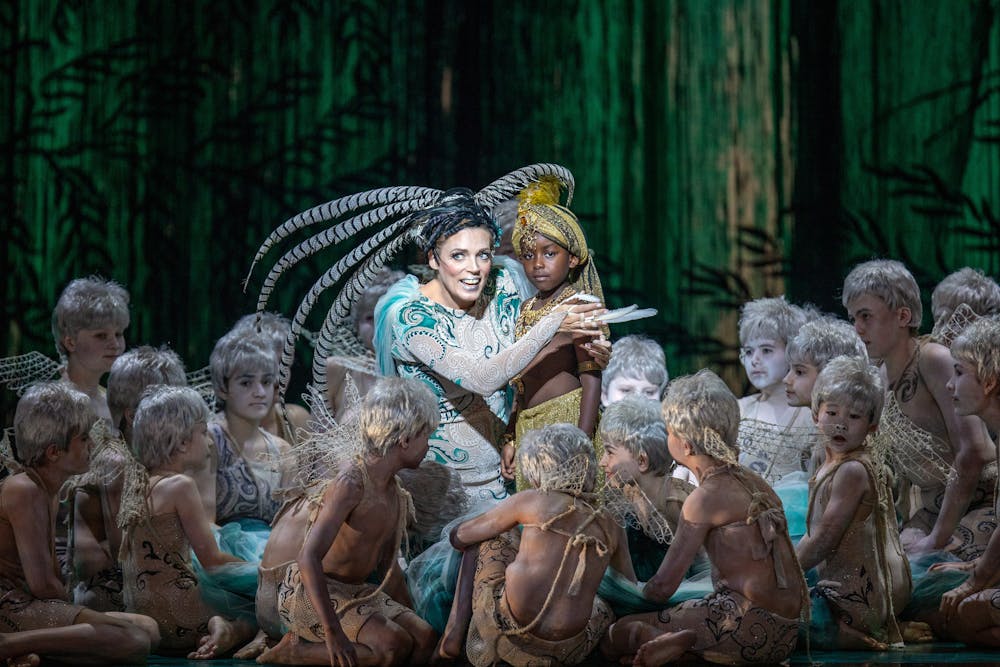 Read some of our wonderful reviews:
A Midsummer Night's Dream (Adelaide Festival). An antipodean dream finally comes home.
'The children who make up the Young Adelaide Voices create an enchanting and playful band of fairies, who together with Puck manipulate the mortals in the magical forest. '
Festival review: A Midsummer Night's Dream
by William Peterson
'This is a superbly well crafted production. The sure-footed direction, the subtle vocal shadings, brilliant comic timing, orchestral precision, and magical presence of Young Adelaide Voices transported the audience into a world of dream and wonder.'