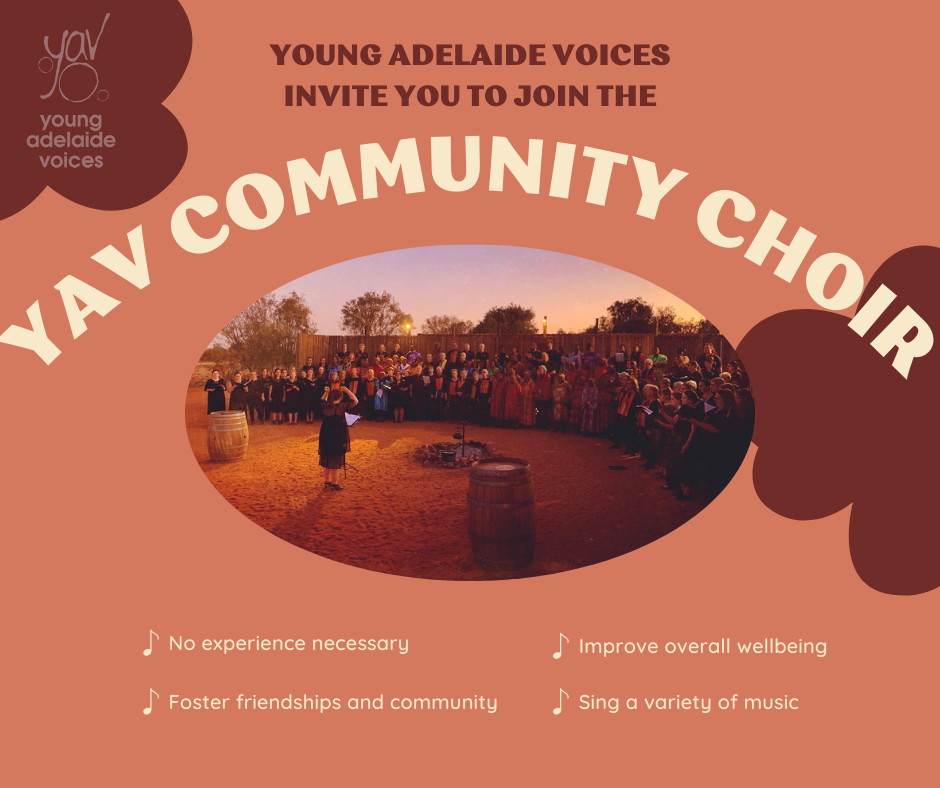 Conductor: Stephanie Eaton
The Young Adelaide Voices Community Choir 2023 is here!
Singing is widely known to enhance your overall health, happiness, and wellbeing, and singing with others in a choir fosters new friendships and strengthens community. Just ask our YAV kids!
Bring a friend and join us for the YAV Community Choir 2023 season to sing a variety of engaging music from different genres and periods, which will lift you up and send you humming into your week!
No auditions or prior singing experience is necessary, simply a love of music.
Come and see our Community Choir in their first ever concert in Young Adelaide Voices Spring Concert on Sunday 3rd September, 4pm! Get your tickets here!
To enquire about the next opportunity to join, please email choiroffice@yav.asn.au