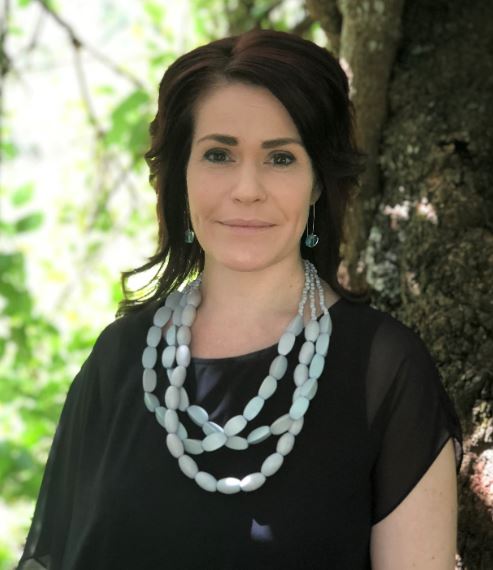 Stephanie Eaton says:
Some people think music education is a privilege, but I think it's essential to being human - Jewel

Why we teach music? Not because we expect you to major in music; not because we expect you to sing all your life; not so you can relax, not so you can have fun; but so you will be....human. So you will recognize beauty. So you will be sensitive. So you will be closer to an infinite being beyond this world. So you will have something to cling to. So you will have more love, compassion, gentleness, good-in short, more life! - poem by an unknown author

Let's sing!

Stephanie Eaton
Stephanie Eaton is a choral conductor, choral singer and music educator and has directed choirs and designed music education programs for over a decade. Originally conducting the Young Intermediate Voices and 2CC in the early 90's, Stephanie is thrilled to return to YAV after 15 years in Brisbane.
In Brisbane, Stephanie worked as a professional choral conductor, musician, classroom practitioner and program designer, a regular adjudicator and workshop presenter and sang with Brisbane's most contemporary chamber choir, Fusion, performing at the 10th World Symposium on Choral Music in Korea. Stephanie worked for almost a decade at Brisbane Girls Grammar School as Classroom Music Teacher and Director of the non-auditioned junior choirs and junior auditioned choir, Encore who sang annually at the Brisbane City Council Nurses' Vigil for Anzac Day and won 1st place at the Brisbane Choral Eisteddfod three years running.
Stephanie was always intrigued by music pedagogy and trained with James Cuskelly and further choral conducting training with Dr. László Norbert Nemes, Director of the International Kodály Institute under the Kodály methodology. In her work, Stephanie has become increasingly interested in music and musicianship development through brain training. Inspired by the ABC series, Redesign My Brain, Stephanie aimed to apply the same inquiry into the malleability of the brain to the music classroom and the rehearsal room. Stephanie seeks to push the boundaries and designs creative musicianship exercises that continue to challenge the mind and body to practicing skills and exercises in new ways which prolong the enjoyment of a song/exercise and to gain the most out of the material to inspire every learner. Similarly further study with Harvard Project Zero, Cultures of Thinking has added to Stephanie's music education toolkit in studying the process of learning and individual thinking processes.
Stephanie currently works at Seymour College and is delighted to be back in SA working with the young people of Adelaide.