We are proud to announce that YAV North became the 7th choir of Young Adelaide Voices in Term 3 2020.
For over 30 years, Young Adelaide Voices Inc (YAV) has been Adelaide's premier choir for children and young people with a vision to transform young lives through music. See us in action.
We believe in the power of choral music as a learning and development pathway to shape the whole child. We know that singing together improves a young person's capacity to pay attention, practise impulse control and remember things. It also reduces stress, boosts self-esteem and strengthens communities with powerful results.
Now, we are sharing that life-changing experience with children and families in Adelaide's northern suburbs by creating a physical presence at Elizabeth, within the City of Playford.
The City of Playford
The City of Playford is a diverse region that has faced various challenges (including the closure of the Holden factory, a major employer in the region). Playford's population includes a large number of children, a significant Aboriginal population, a relatively large share of migrant and refugee families and a large amount of public housing.
Despite the challenges, there are growing employment opportunities in the northern suburbs, including through expansion of new industries in manufacturing and defence. YAV and the City of Playford share a commitment to building confident, resilient young people, who are able to play leadership roles within their local community and pursue education and training to take up these new opportunities.
What is YAV North?
YAV North is a joint venture between YAV and the City of Playford to offer world-class choral education and performance opportunities for children in Adelaide's northern suburbs.
Our new choir consists of approximately 20 primary school children aged 10-12 (Years 4 to 6). Participants are drawn from schools in the Elizabeth region that have a high level of socio-economically disadvantaged students.
This new choir provides opportunities for children who love singing to expand their choral experience in a way that will enhance their in-school music programs. There will be no cost to the participating children or their families.
The choir is led and conducted by YAVs' experienced choral tutors and piano accompanists and supported by experienced and trained facilitators who work with children from these backgrounds.
An additional important focus of YAV North will be to develop the skills of primary school music teachers in the City of Playford through the sharing of YAVs' expertise.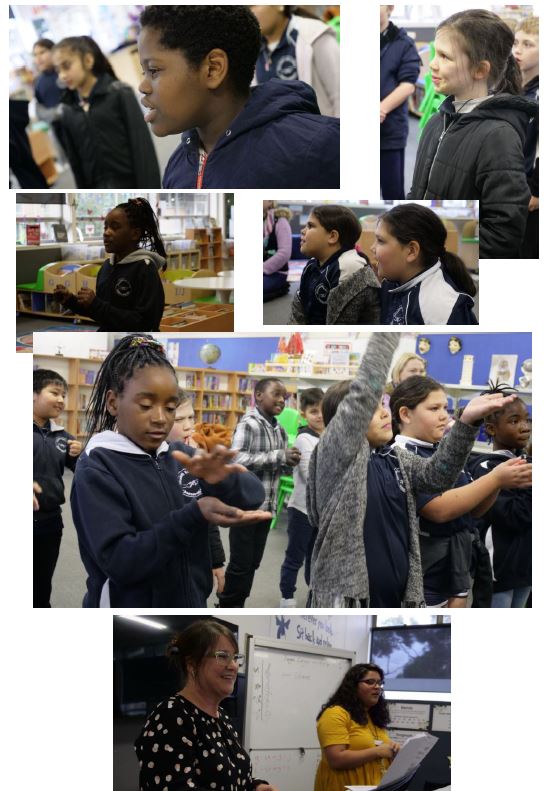 YAV North Giving Circle. Thank you to our donors and sponsors who have contributed to making it happen.